| | |
| --- | --- |
| | |
November 2011
We stayed in your efficiency cabin last week along with our dogs and had such a wonderful stay! Our original lodging reservations at another hotel fell through at the last minute leaving us scrambling to find a place, and your cabin was perfect! The dogs were so comfortable there with tons of room to play in the yard. We have never been to that part of

Texas

before and had so much fun exploring the a,rea- that's why we extended our stay by 1 more day! We definitly plan on returning. Thanks again! Becky, Mark Cisco and Moose
July 2010

My wife and I wanted to thank you for the awesome stay at your cottage! They are magnificent and we really enjoyed it! My wife has referred her family and they may plan a

small family reunion

next summer. The beds were so comfortable, and the cabin was very well equipped. We really appreciated being able to stay in Lodge #1 on the creek. We will definitely be coming back!

Sincerely, Troy and Marla Rabago

Duke Diaz and friends at the Homestead Cottages

September 2010
We had a great time at the cabin on Labor Day weekend. Here is a cute picture of Duke we took at the creek. We can't wait to come back!
The Diaz's



We have stayed in such places for years, but we plan on returning to the beautiful Homestead Cottages for years to come. Very roomy, adequately supplied and stunning views. This place is absolutely the best!
Craig Copeland

August 2010
Hi this is Steve, we stayed in the Honeymooner and had a great time! This is a lovely cabin and the great site on the river.
Steve Durchin

Fred & Ethel - Lucy & Ricky
Our 4 newest kids!
Click here to email the Homestead Cottages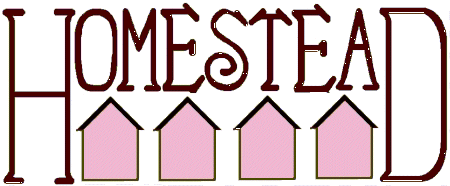 All cottages are fully equipped with at least one King Bed and one Queen Futon.
All cottages have full kitchens with a refrigerator and microwave, coffee maker, toaster, silverware, plates, pots pans and utensils including BBQ utensils.

All of our Cottages have cable TV w/HBO/DVD, AC/Heat, decks, picnic tables and BBQ's. Cottages 1 & 2 have stone fire places.
Click here for Texas Hill Country Retreats; our on line booking service for the Texas Hill Country and Surrounding areas!
Come stay in the Honeymooner where Wimberley's very own Texas Renegade filmed Happy Anniversary

Honkee our Resident Pet Goose
She Loves Bread!





Book Early for the Formula 1 U.S. Grand Prix
November 16, 17 & 18, 2012


Welcome to the Homestead Cottages
on Cypress Creek


Deep Water access and swimming
directly on Cypress Creek!
Enjoy your very own stairs down to the creek!



Book Sunday -Tuesday
or Monday - Wednesday
and the 4th day is on us! You only pay for 3 days but get to stay 4! Call today!
Holidays Not Included

BOOK EARLY, NOTHING DUE
UNTIL 14 DAYS PRIOR TO ARRIVAL W/ CREDIT CARD
**Groups and Holiday stays 30 days prior to arrival**

Market Days first Saturday of each Month!
Free Parking

Scrap Booking Clubs!
Scrapbooking in our
Wagon Wheel Meeting Room!


View of Cottages from Cypress Creek
Set up a Picnic, Hike or just Swim in Cypress Creek!

A serendipitous find, Wimberley is a little market town and artist's haven at the junction of several back roads about halfway between Austin and San Antonio.


Your Pets are VIPs - Your pet is part of the family and their comfort matters to us, pets get their very own welcome package, including a pet bed, river towel, poo bags & treats. Bowls upon request.

For our Feline Guests we have a cuddle bed, scratch ramp and toy.



PBS Daytripper has an episode featuring Wimberley, TX! Check it out for what to visit and where to play and eat while visiting Wimberley. Bring the whole family; including your pet, and spend a night with us on beautiful Cypress Creek!

Watch the full episode. See more The Daytripper.

The New York Times ranks Hill Country as #1 vacation destination this summer!
In their June 2, 2008 travel article listing 31 great summer vacations closer to home, the New York Times listed the Texas Hill Country as its number one choice.

Quote, "traveling this summer may sound like a cruel joke: airlines are getting worse, gas prices are creeping toward $5 a gallon and the euro continues to go up,up,up. It's almost enough to make you stay home. Who needs Europe? The Texas Hill Country, west of Austin and north of San Antonio, might be the next best thing to crossing the Atlantic. The region is lush, colorful and, unlike much of the pancake-flat state, dotted with beautiful green hills that are evocative of Tuscany or the south of France. Moreover, the region is speckled with 22 wineries that buzz with food and music festivals year round."